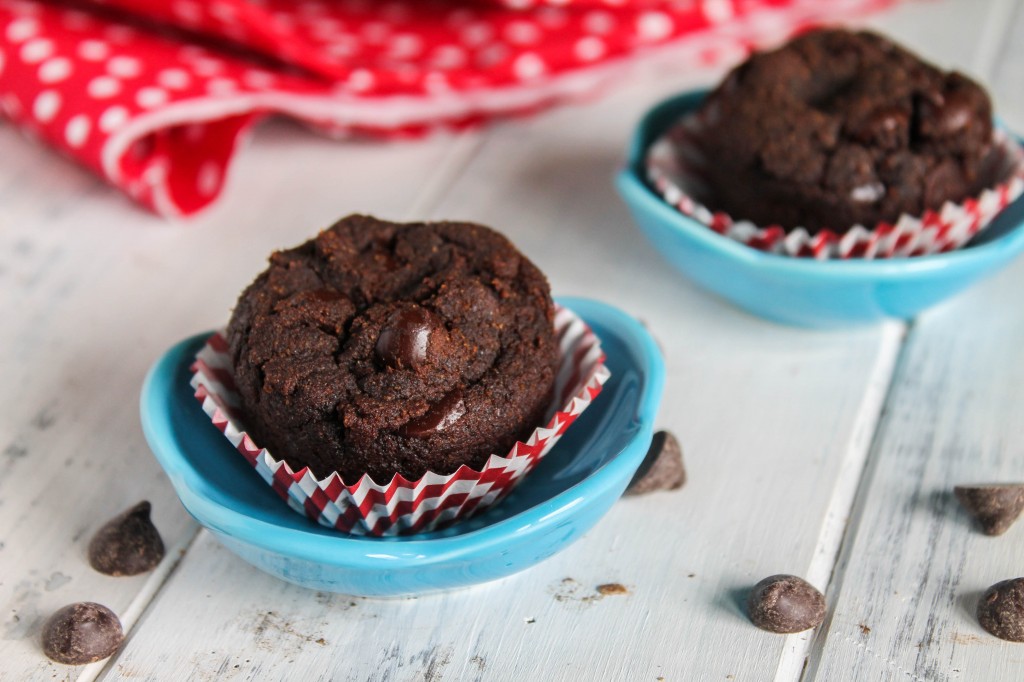 Another Paleo treat with no nuts and no eggs…..my newest baking challenge!
COMMENTING?  tHE COMMENTING PART ON THIS POST IS BROKEN FOR SOME UNKNOWN REASON, BUT I CAN STILL ADD COMMENTS MANUALLY FOR YOU.  YOU CAN  COMMENT ON THE PIN, FACEBOOK MESSAGE ME, OR EMAIL ME!  THANKS FOR YOUR PATIENCE!
Paleo baked goods without nuts and eggs are not a shoe-in.  Coconut flour is an easy enough option, but coconut flour LOVES eggs, so figuring out a way work with one and without the other can be a bit daunting.
I have started with two major binders in this recipe:
Pumpkin, which I have used frequently to replace eggs in regular gluten free vegan baking. It functions much the same as sweet potatoes, banana, or applesauce would.
The other is psyllium husks.  Psyllium is a seed and is sometimes taken in supplement form…a major insoluble  fiber source.  While psyllium is the big guns, I have an instinct that chia seed meal (a reader said it did!) might work well here too, and I would like to try gelatin as well.  But my guess is either one of these will only work in conjunction with the other binder (fruit and veggie purees).  Time will tell!
I couldn't keep my kids out of these….shocking considering they usually dislike Paleo baked goods and are not fond of coconut flavored things.  The cocoa powder masks the strong coconut flour taste!
WHOLE 30?  You could make these by subbing at least half of the pumpkin with banana puree and leave the suagr out.  They will not be super sweet with only bananas doing the sweetener duty, you could consider adding some pureed dates too (also a good binder).  Just make sure you use about a 1 3/4 cup pumpkin/banana/date puree total!
NOTE:  Because of the psyllium seed, these will be a bit gummy on removal from the oven but achieve texture perfection when fully cooled!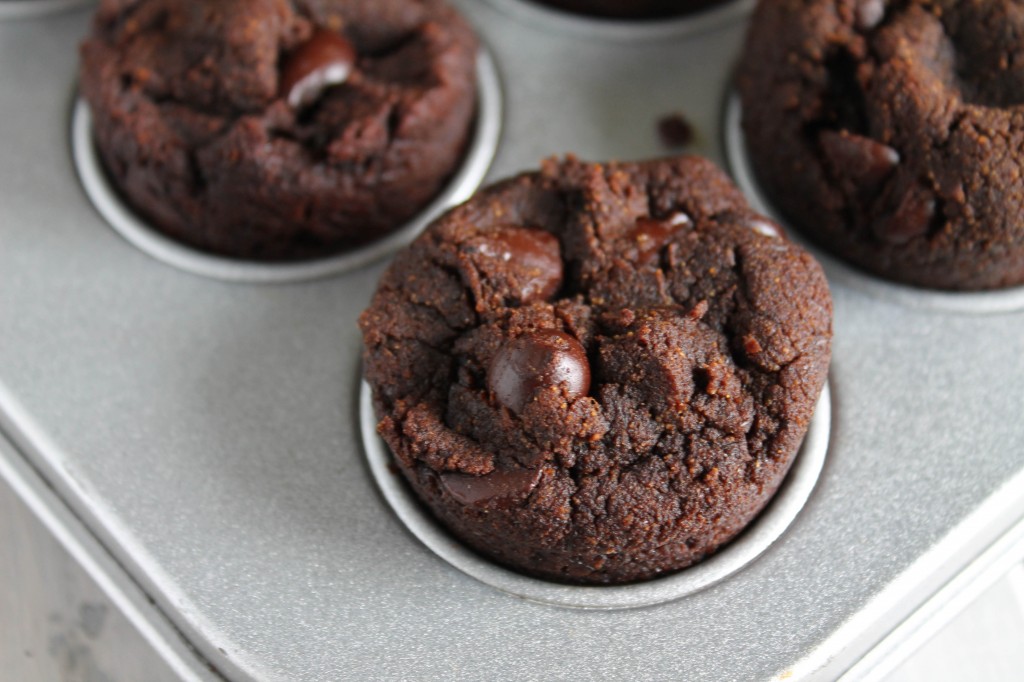 Paleo Pumpkin Chocolate Muffins - Egg & Nut Free
Prep time:
Cook time:
Total time:
Ingredients
1 15oz can pumpkin puree
¾ cup palm sugar (you can add more or less to taste, I use stevia if I want it sweeter)
6 tablespoons melted coconut oil or palm shortening
3 tablespoons psyllium husks
1 tablespoon vanilla extract
¼ teaspoon liquid stevia extract (equivalent to about ¼ cup sweetener)
1½ teaspoons EACH baking soda & baking powder
½ teaspoon sea salt
6 tablespoons coconut flour, sifted
¼ cup cocoa powder
Optional Add In's: cranberries, cherries, chocolate chips, toasted nuts.
Instructions
Preheat oven to 350 degrees, grease a mini muffin or muffin tin.
In the bowl of a mixer, mix the pumpkin, sugar, oil, vanilla, psyllium husks, and stevia.
With the mixer running, sprinkle in the baking soda, powder, and sea salt.
Continue with the coconut flour and cocoa powder.
Mix in any add ins if you choose.
Roll about 3 tablespoons of dough (about 4 for large muffins) in your hand. Mixture should be easy to handle.
Place in prepared muffin tin, should fill to the top, these do not rise or spread out much.
Bake for about 20-23 minutes for mini muffins, and an additional 5 minutes for large muffins.
The muffins will be soft when they are removed from the oven, and a bit jelly like from the psyllium. The best texture is achieved when they have fully cooled!
Can be stored on the counter in an airtight container for several days.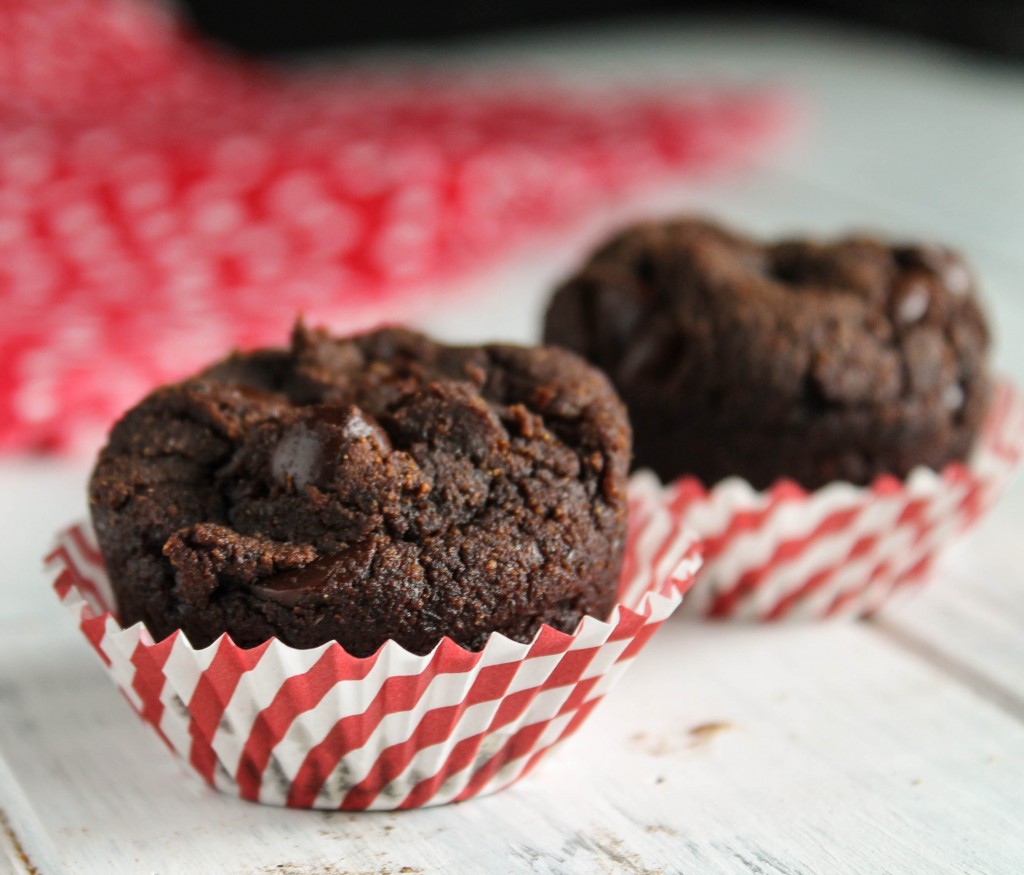 This recipe was shared on  Mostly Homemade Mondays, Fat Tuesday,Hearth & SOul,  GF Tuesday, Waste Not Want Not,  GF Wednesday, Pennywise Platter,