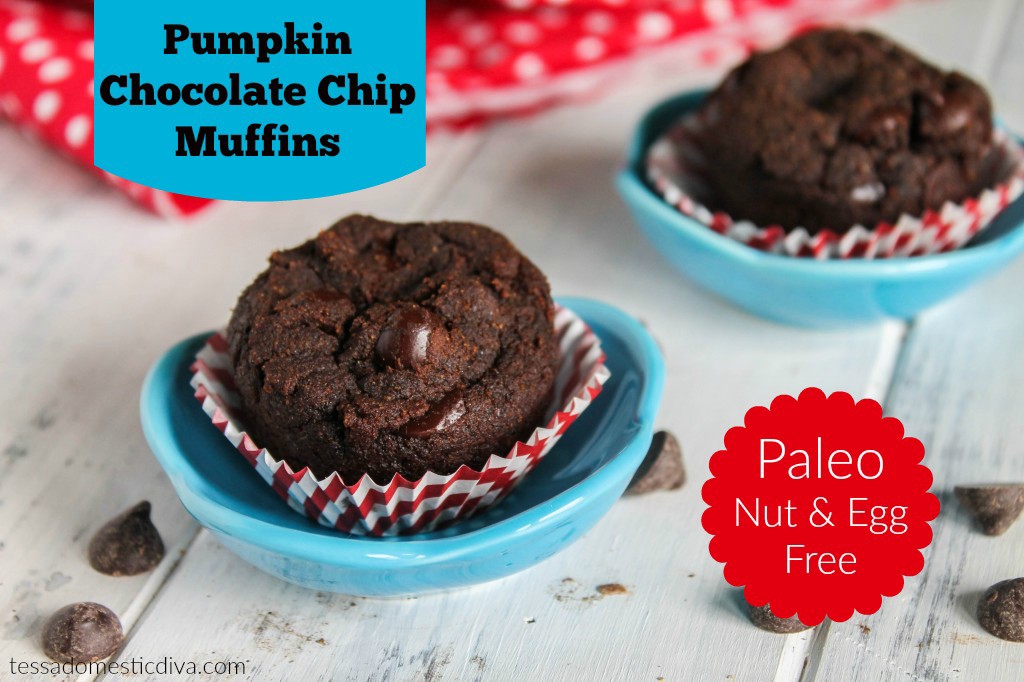 Another Paleo treat with no nuts and no eggs…..my newest baking challenge!
Paleo baked goods without nuts and eggs are not a shoe-in.  Coconut flour is an easy enough option, but coconut flour LOVES eggs, so figuring out a way work with one and without the other can be a bit daunting.
I have started with two major binders in this recipe:
Pumpkin, which I have used frequently to replace eggs in regular gluten free vegan baking. It functions much the same as sweet potatoes, banana, or applesauce would.
The other is psyllium husks.  Psyllium is a seed and is sometimes taken in supplement form…a major insoluble  fiber source.  While psyllium is the big guns, I have an instinct that chia seed meal (a reader said it did!) might work well here too, and I would like to try gelatin as well.  But my guess is either one of these will only work in conjunction with the other binder (fruit and veggie purees).  Time will tell!
I couldn't keep my kids out of these….shocking considering they usually dislike Paleo baked goods and are not fond of coconut flavored things.  The cocoa powder masks the strong coconut flour taste!
Limit the added the sugars?  You could make these by subbing at least half of the pumpkin with banana puree and leave the sugar out.  They will not be super sweet with only bananas doing the sweetener duty.  You could consider adding some pureed dates too (also a good binder).  Just make sure you use about a 1 3/4 cup pumpkin/banana/date puree total!
NOTE:  Because of the psyllium seed, these will be a bit gummy on removal from the oven but achieve texture perfection when fully cooled!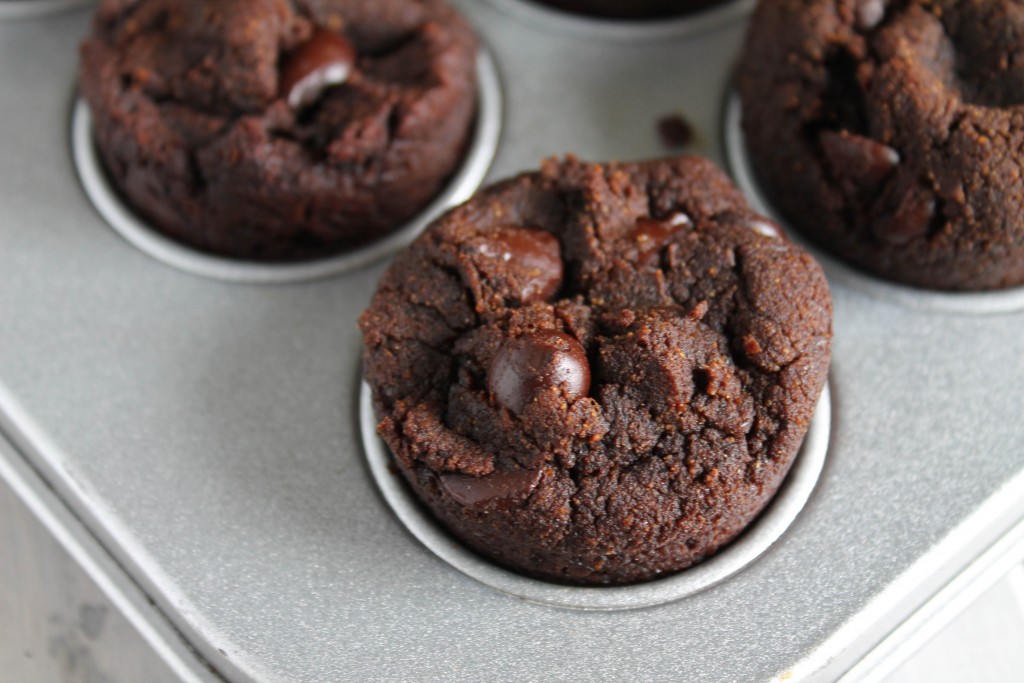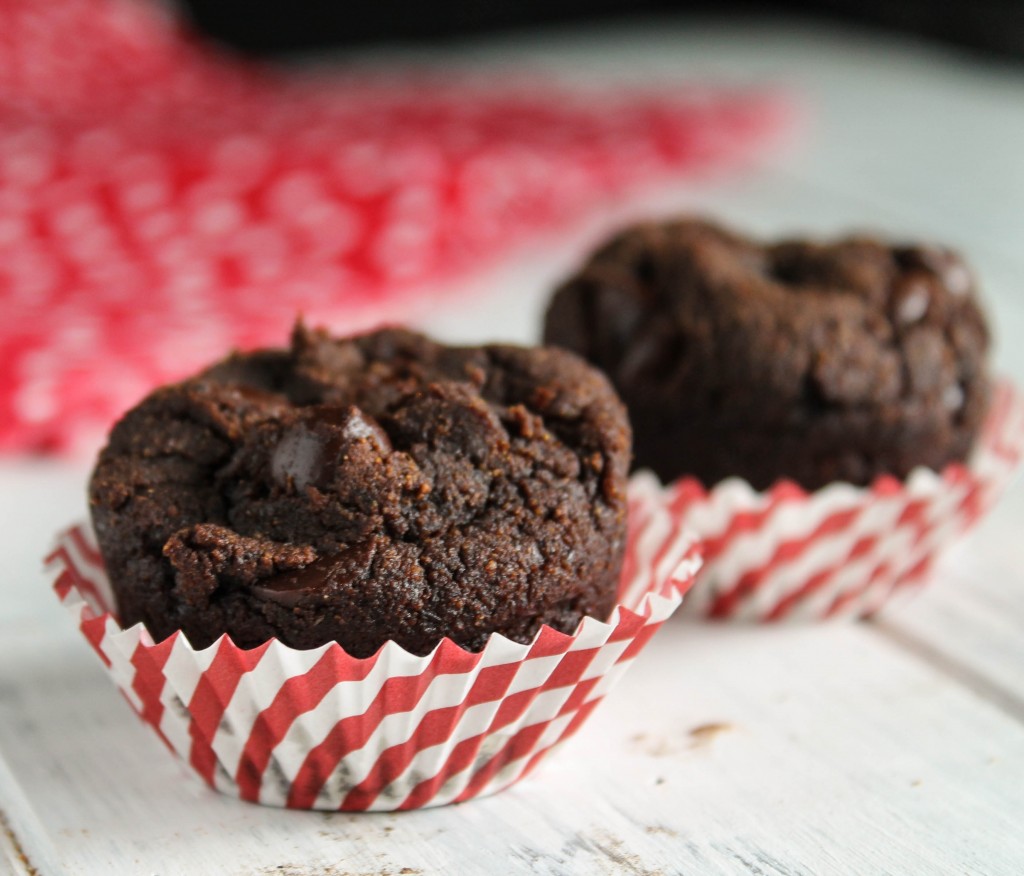 This recipe was shared on  Fat Tuesday,  Hearth & Soul, Waste Not Want Not, GF Fridays, Foodie Fridays, Let's Get Real Fridays, Savouring Saturdays, Healthy Living Link UP, Healthy Living Link UP, Green & Healthy Link Up, Tasty Tuesdays, Recipe of the Week, Mostly Homemade Mondays, Hearth & Soul,  Welcome Home Wednesday, The Wednesday SHowcase,
Any of the links in my posts may be affiliate links. If you click on them and make a purchase, I might make a commission. Your support is much appreciated and pays for the cost of running this free resource!