Want to learn an easy way to make mess free crispy bacon?  It's a lot easier than you think!!!
Perfect crispy bacon every time.  No mess.  No fuss.
It never occurred to me that most people didn't cook bacon this way.  This is THE only way I have cooked my bacon for so long, I have learned to take it for granted!
I learned how to cook bacon in the microwave from my  mom…it was the only way we prepared bacon growing up!  Aren't mommas awesome?!
I love this method for mess free crispy microwave bacon for three big reasons:
Minimal time required.
It is less messy (no splattering fat all over my stove to be scrubbed off later!)
Clean up is a breeze.
Three good enough reasons for me!  So go ahead, make some nice, crispy bacon any hobbit would be proud to eat (yes…I am an oober Lord of the Rings fan!!)
No microwave, or prefer not to use one??
If you don't use a microwave (because of space OR philosophy), check out my friend Nancy's  post on how to bake bacon in your oven for another option.  I actually prefer to bake my bacon when I have pasture raised in my hands.  That way, I can save all that lovely, nutritious fat for another use!
Want some additional easy breakfast ideas?  Here are a couple to check out!!
Mess Free Crispy Bacon Method: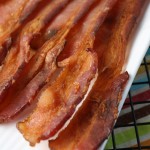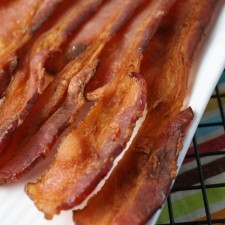 Perfect Crispy Bacon - The Easy Way!
Ingredients
5-7

slices

favorite bacon

Paper towels
Instructions
Line a microwave-safe plate with 2-3 paper towels ( I like to use chlorine-free natural ones).

Lay however many slices of bacon you wish to cook on the plate without overlapping the pieces. Cover with one paper towel.

Microwave the pieces on high for about a minute PER slice. So if you have 5 slices, that's 5 minutes! This GREATLY depends on the thickness of your bacon. I use a thick cut Trader Joe's Applewood Smoked Bacon, and it takes longer. I have used thinner pieces

and it has taken less. Play it by ear...you simply check the bacon and if it is not crispy to your liking, plop it back in for another minute or more until you get the crispy texture your prefer.
Wow.  That was rocket science, I think I may have missed my true calling!  (;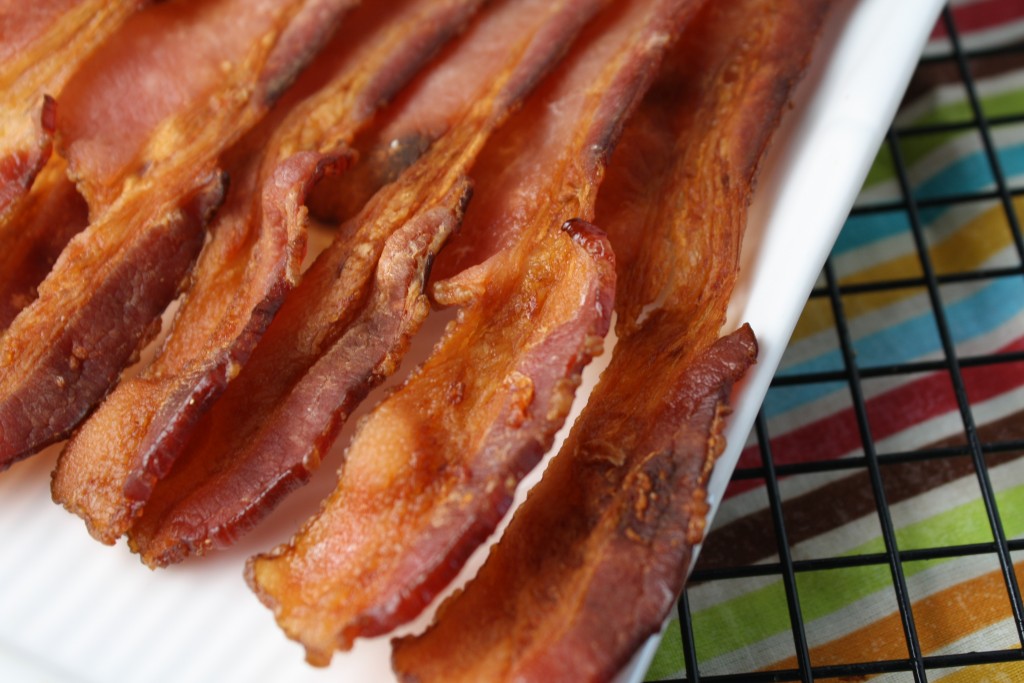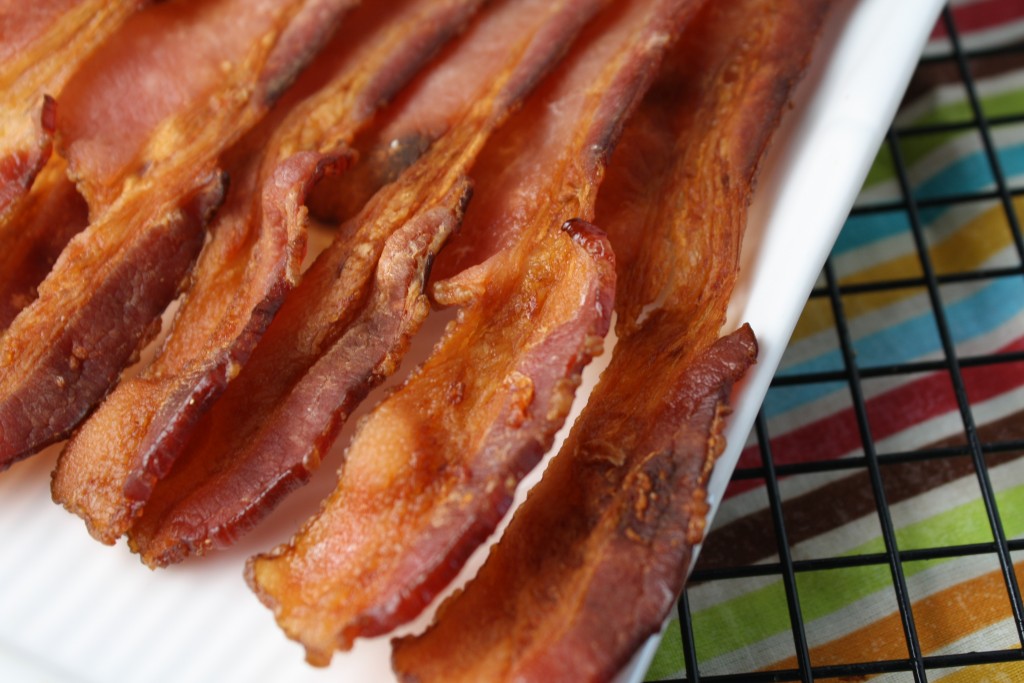 Any of the links in my posts may be affiliate links. If you click on them and make a purchase, I might make a commission. Your support is much appreciated and pays for the cost of running this free resource!