Dense and chewy gluten free vegan pumpkin cookies with a lovely texture! A perfect fall cookie, you will love these allergy friendly cookies!.
There is a trick to getting dense and chewy gluten free pumpkin cookies…let me teach you!!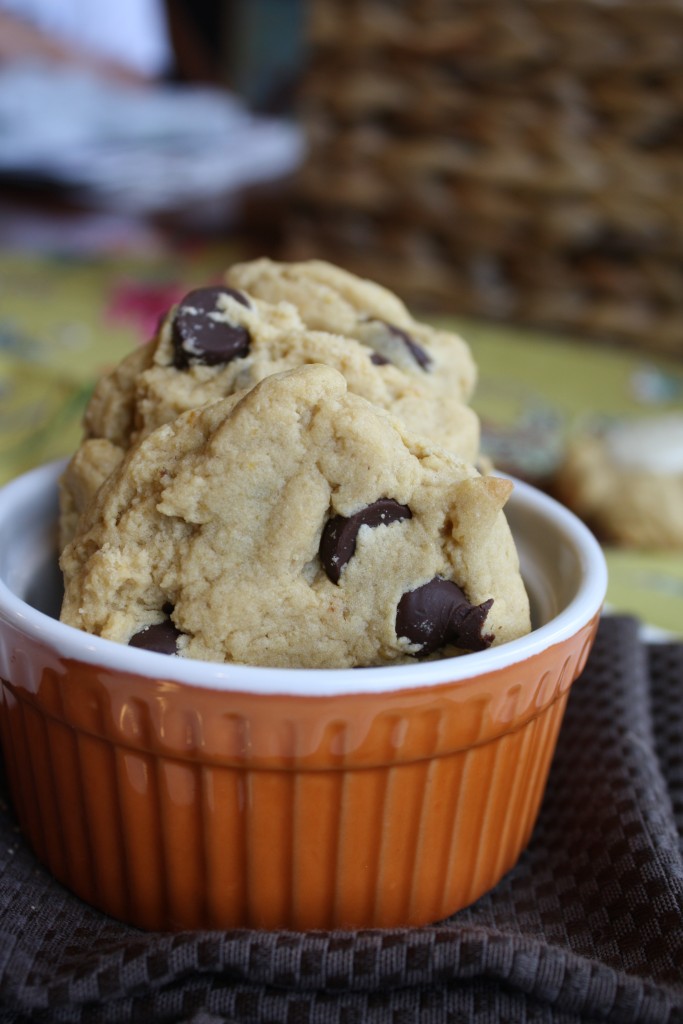 These cookies are nothing short of amazing…in my humble opinion that is!
I had a discovered the original recipe in "Vegan Cookies Invade Your Cookie Jar," I just love this book and I learned a lot about vegan baking from these ladies (Isa Moskowitz and Terry Romero). If you have never enjoyed one of their vegan cookbooks, you're missing out!!
The secret to a dense and chewy gluten free vegan pumpkin cookies
I needed to make these gluten free, and in doing so, I succeeded in keeping the same dense cookie texture that I love.
Many pumpkin cookies are very cakey because there is so much moisture in the pumpkin: it makes a cakey result inevitable. By cooking some of that water out, you get dense cookie goodness…so worth the extra step!
If you love pumpkin as much as we do, dive in….these are worth the extra step!

Can I use fresh pumpkin or squash puree?
YES! It is what I do most often!!
If you would like to try making your own pumpkin or squash puree, please refer to this post for how to bake your own squash or pumpkin.

Additional gluten free recipes with pumpkin?
Do you love pumpkin as much as we do? I have a 'pumpkin' tag and you will see ALL my pumpkin recipes!! There are loads, sweet and savory alike!!!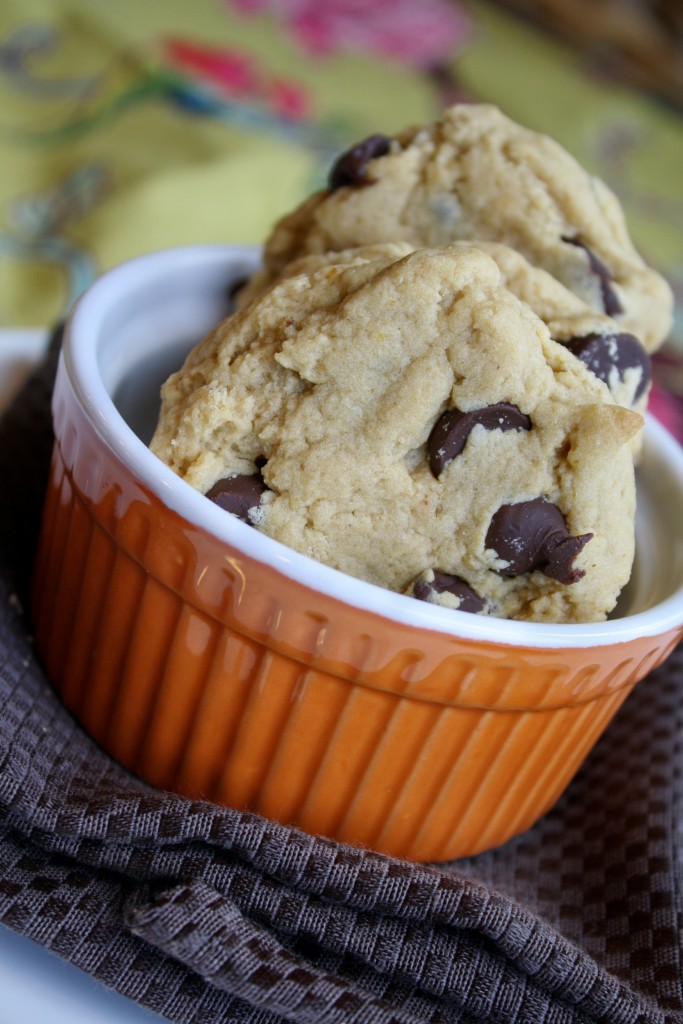 Gluten Free Vegan Pumpkin Cookies Recipe:
If you try these addicting fall cookies, be sure to come back and leave a comment below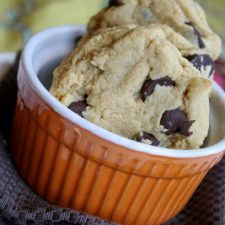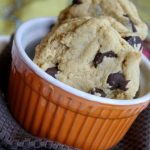 Dense and Chewy Pumpkin Cookies - Gluten Free & Vegan
Dense and chewy gluten free pumpkin cookies are delicious and have the perfect cookie texture! No dairy, eggs, OR gluten!
Ingredients
Optional add in's
raisins, cranberries, dark chocolate chips, white chocolate chips (for those who can do dairy), pumpkin seeds, or chopped & toasted nuts.
Instructions
Preheat oven to 350 degrees.

Cook the canned pumpkin over a low simmer until reduced to about a 1/2 cup, about 20 minutes or more. The pumpkin should be steaming and bubbling lightly as you gently heat it to evaporate some of the water to condense it, stir it occasionally. Cool.

Cream the shortening and the sugars in a mixer until creamy.

Beat in vanilla and the cooled pumpkin.

Sprinkle in the flours, guar gum, cinnamon, and salt and beat until well blended.

Mix in any additional add in's at this point if desired. The dough should be very stiff and dry feeling. You should be able to easily pick up a chunk and gently roll it into a ball without it sticking to your hands. If you need to, add in some more flour to make this happen, 2 tablespoons at a time, any of the flours from above will do!

Place golf-ball size balls of dough on a parchment or Silpat lined cookie sheet. Use your hand to gently press the tops down slightly, these do not rise or fall much!

Bake for 12 minutes until turning just golden around the edges. You want to just lightly under-bake these, and let them cool and set out of the oven to keep the texture perfect! The texture is best with these when there are completely cool!

If you'd like to top with icing, mix 1/2 cup powdered sugar with 1 tablespoon melted Earth Balance. Add just enough milk (1-3 teaspoons) of any variety to make a thick icing to dollop on top of the cookies, it should not be thin, and should stay put when placed on top of the cookie!
Nutrition Facts
Dense and Chewy Pumpkin Cookies - Gluten Free & Vegan
Amount Per Serving
Calories 172
Calories from Fat 63
% Daily Value*
Fat 7g11%
Sodium 80mg3%
Potassium 78mg2%
Carbohydrates 24g8%
Protein 1g2%
Vitamin A 2540IU51%
Vitamin C 0.7mg1%
Calcium 11mg1%
Iron 0.8mg4%
* Percent Daily Values are based on a 2000 calorie diet.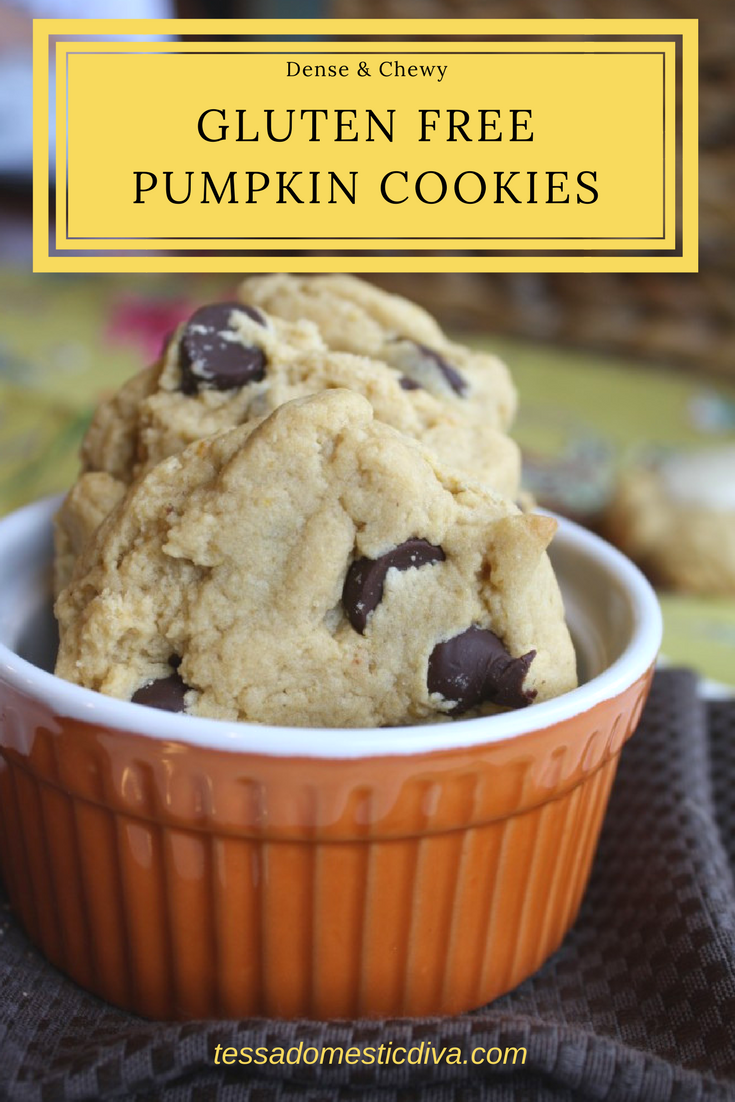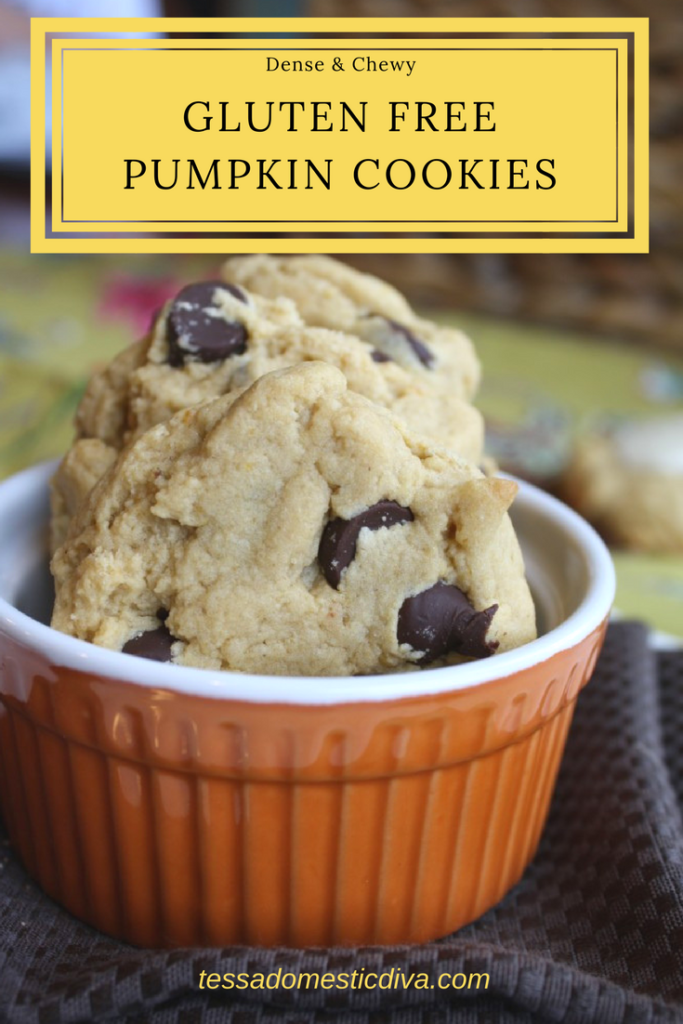 Any of the links in my posts may be affiliate links. If you click on them and make a purchase, I might make a commission. Your support is much appreciated and pays for the cost of running this free resource!