As the weather heats up, every mom needs an arsenal of healthy no sugar popsicles to make the kids and their friends happy over the summer!  With minimal effort, you can create nourishing Paleo frozen treats at home that you feel good about serving up!  Here are 22 of the best Paleo all natural popsicle recipes to get you started!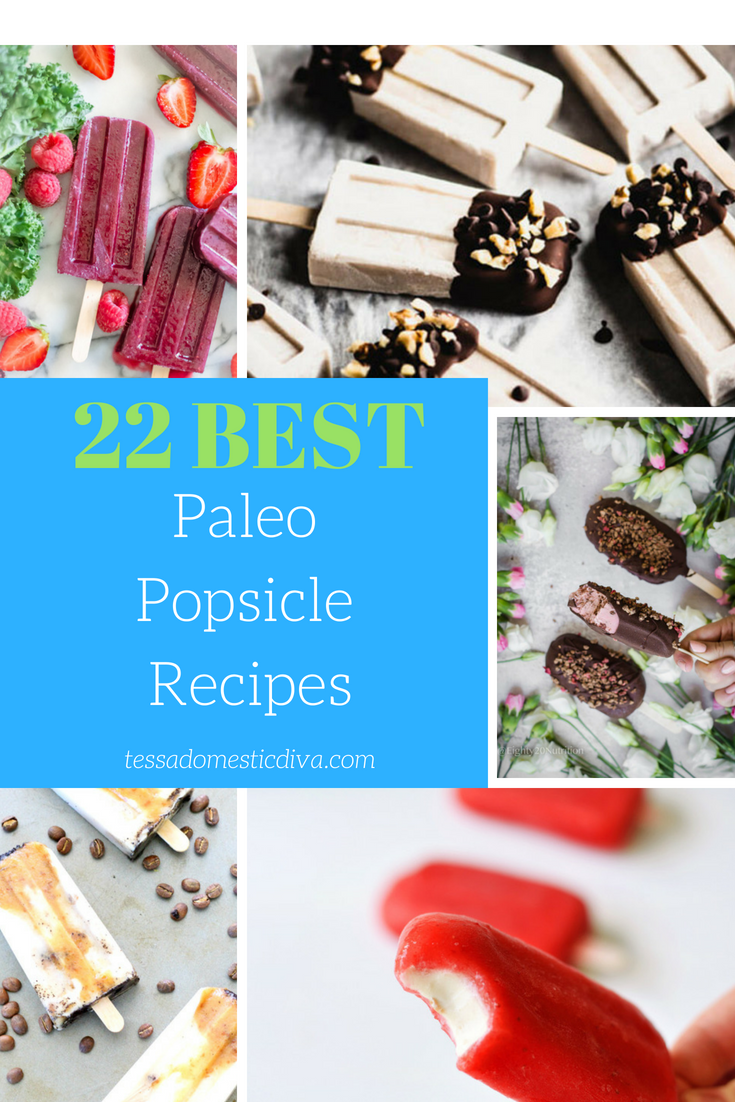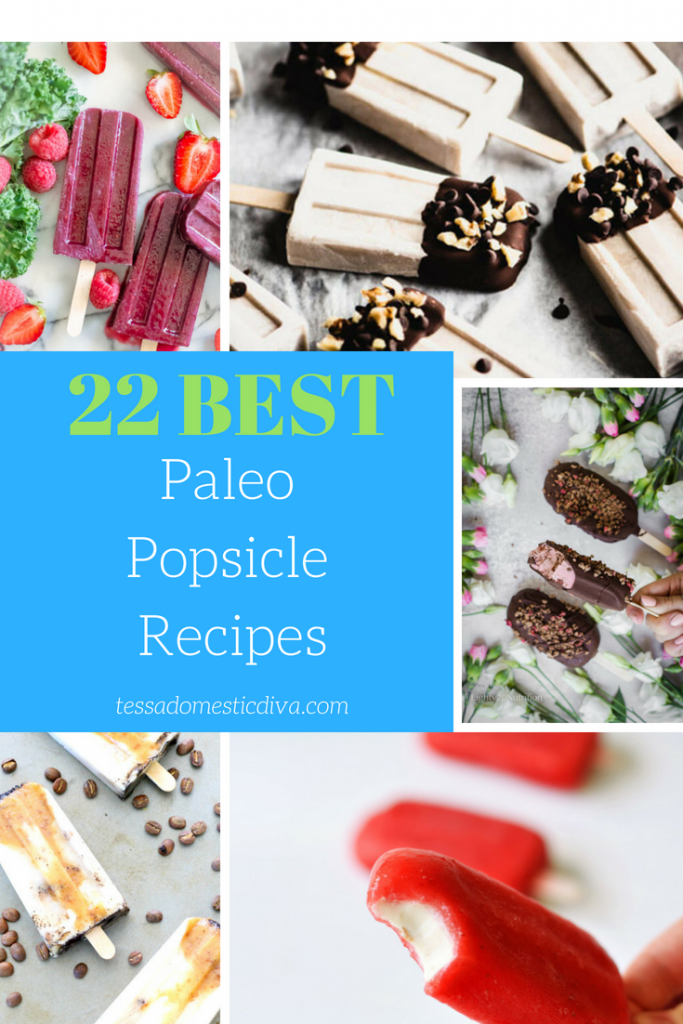 Healthy Paleo Popsicles Round Up
What's a health conscientious mom to do when the kids are clamoring for those frozen treats?  Make her own goodies with minimal effort!!
I have been making my own popiscles for years….I learned to freeze leftover smoothies into pops for a 'treat', and creating healthy versions of beloved favorites.  Like most moms, I have a haggle of picky kids…so if it doesn't taste good, forget about it!
Here is a great variety of all sorts of popsicles: no sugar, no junk, all natural, and sometimes some super foods and veggies thrown into the mix!  If you prefer ice cream, check out my post of 21 of THE best Paleo ice creams!
What Kinds Of Popsicle Molds Are Best?
I have owned my fair share of popsicle molds.  Some have made the cut, others have been donated to Goodwill.
To meet my criteria, they had to be easy to use, easy to clean, and affordable!!
My two favorite molds are:
How Do You Make Healthy Popsicles?
The vast majority of store bought popsicles contain food dyes and cheap very likely GMO sweeteners (sugar beets and corn usually).    Since most popsicles take only minute to prepare, there is no reason not to make your own and control the quality of ingredients going in!!
As an added bonus, you can add some nutritious superfoods and healthy fats or protein to make those popsicles REALLY count for something!!  Here are some of my favorite things to add in:
Avocados – loaded with healthy fats, these beauts also make popsicles ULTRA creamy!
Whole Food Vitamin C Powder – an immune boosting hit!  It's tangy, so goes best with sour fruit ingredients!
Collagen – a tasteless, gut healing protein with loads of benefits for skin, hair, and nails!  I like Perfect Supplements best as they test to be sure that pastured collagen source is not contaminated with RoundUp!  Use code 'tessa10' for 10% off any order.
Spirulina – great for detox and getting rid of heavy metals….good immune system boost.  I also stick with Perfect Supplements here too…they test to make sure there is no junk in their product!
Vitamin D Emulsion: Most people are deficient in D, we like to supplement daily, and this is a painless way to make it happen!!  One of the easiest ways to support your energy and immune function!!
Acacia Fiber – Feeds the good bugs in your belly, helps you feel more full, and improves digestion/bowel movements!!
The Best Healthy Popsicle Recipes:
Many of these Paleo popsicles are easily adapted for the keto diet and low carb too!  Regardless, using healthy, all natural ingredients, you can make some tasty frozen treats you WANT your kids to eat!!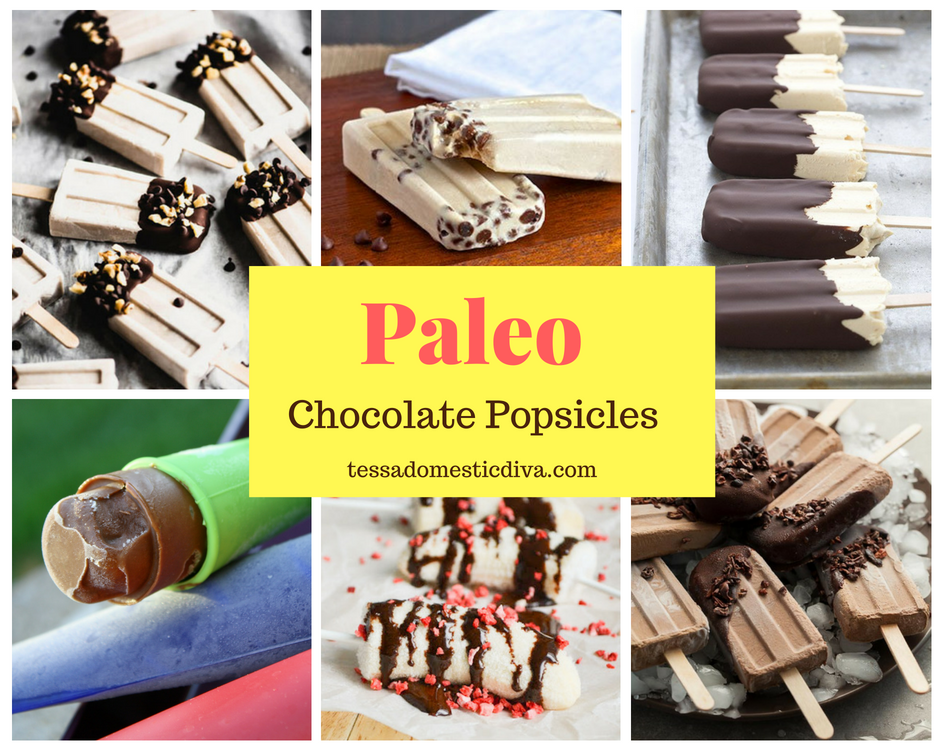 Paleo Chocolate Popsicle Recipes:
Quick Fudgesicles @ Tessa the Domestic Diva
Chocolate Banana Popsicles @ Stupid Easy Paleo.  Om nom!!  Includes collagen!
Banana Pops w/ Carob @ Comfort Bites
Chocolate Dipped Fudge Popsicles @ Gourmande in the Kitchen
Chocolate Peanut Butter Pops @ All Day I Dream About Food
Chocolate Chip Cookie Dough Popsicles @ Living Healthy w/ Chocolate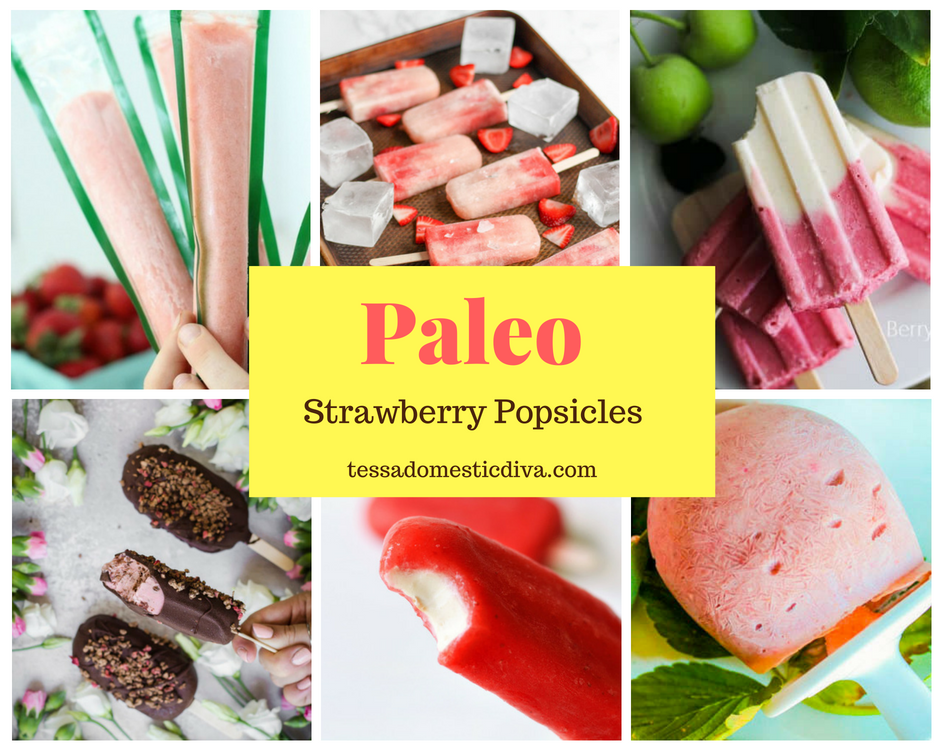 Paleo Strawberry Popsicle Recipes:
AIP Strawberry and Cream Pops @ Tessa the Domestic Diva
Strawberry Lemon Collagen Pops @ The Family That Heals Together
Strawberry Magnum Ice Cream Pops @ Eighty 20 Nutrition
Strawberry Split Lollies @ Greens of the Stone Age
Strawberry Banana Pops @ Berry & Maple
AIP Strawberry Prosecco Popsicles @ Grass Fed Salsa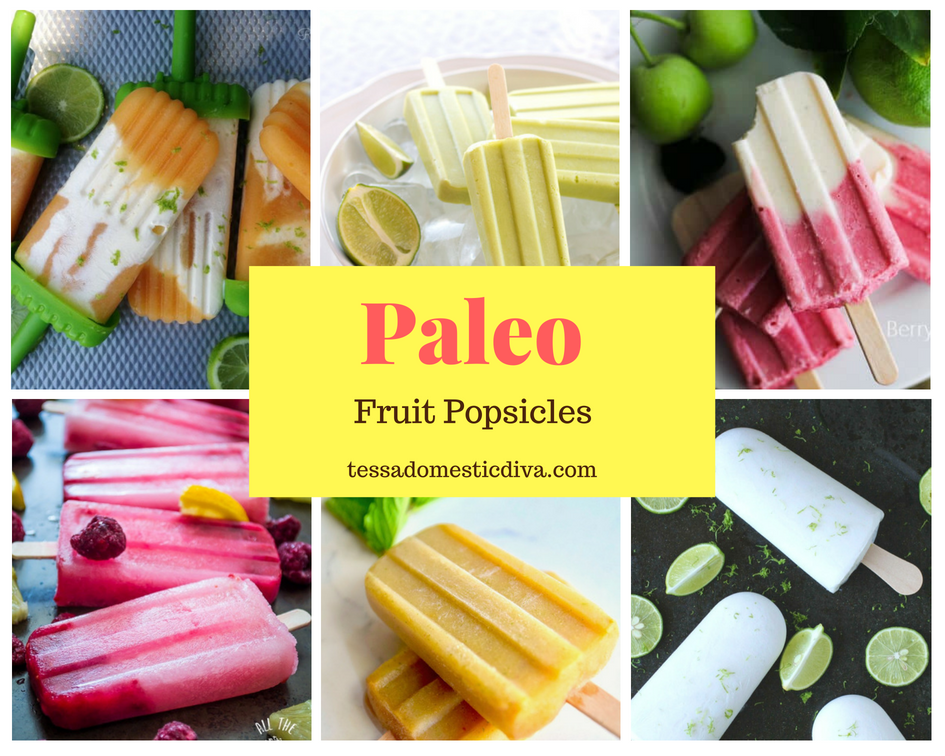 Fruit Popsicle Recipes:
Peach Lime Creamsicles @ Delicious Obsessions.  Probiotics galore!
Honeydew Lime Popsicles @ Meatified
Keto Raspberry Lemon Popsicles @ All the Nourishing Things
Key Lime Popsicles @ Whole New Mom
Coconut Peach Popsicles @ The Tasting Page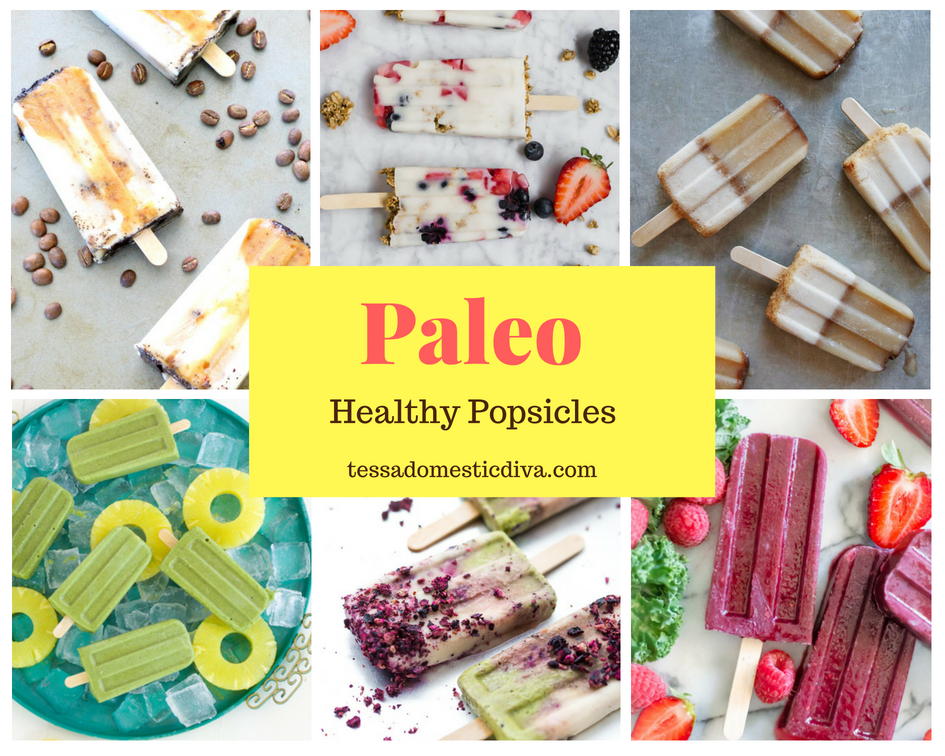 Other Healthy Popsicle Recipes:
Superfood Green Pops w/ Anti Aging Ingredients@ Rubies & Radishes
Chai Popsicles @ Lexi's Clean Kitchen
Radically Red Smoothie Pops @ Natural Nurturer.  This one even has some veggies!
Caramel Coffee Popsicles @ The Fit Foodie Mama
Mermaid Popsicles (roasted blackberry, matcha, coconut) @ 40 Aprons
Dairy Free Yogurt Granola Breakfast Popsicles (use favorite Paleo granola) @ A Dash of Megnut
Any of the links in my posts may be affiliate links. If you click on them and make a purchase, I might make a commission. Your support is much appreciated and pays for the cost of running this free resource!