We love smoothies in in our house.  What better way to get lots of servings of fruits and veggies in one,  and very tasty fell-swoop?!
My kids think it is an ice cream shake, and I further the deception by freezing leftovers in popsicle molds…sneaky Mommy!  They beg me for the 'popsicles'! Now if only I could figure out a way to have these ready to go when school pulls out the food-dye, sugar laden popsicles that send my child's ADD rocketing through the roof…..sigh! (I think maybe a 'Grr" would be a better descriptor!)
Today's recipe was originally inspired by Cara's Cravings.  Enjoy!
You might also want to check out the other smoothie recipe on my site:
Berry Breakfast Smoothie!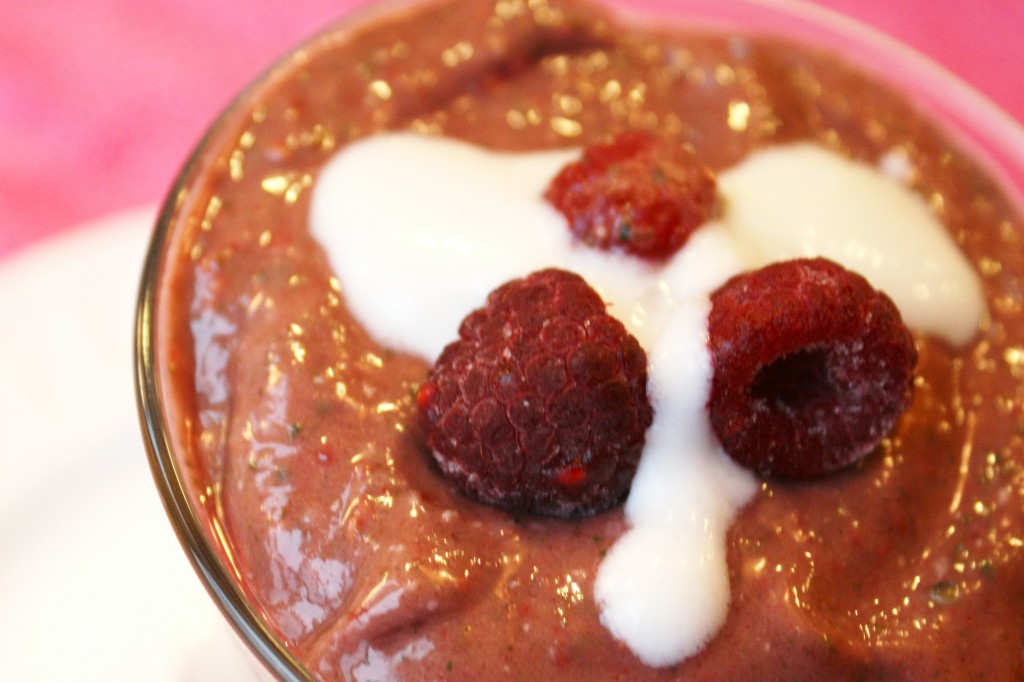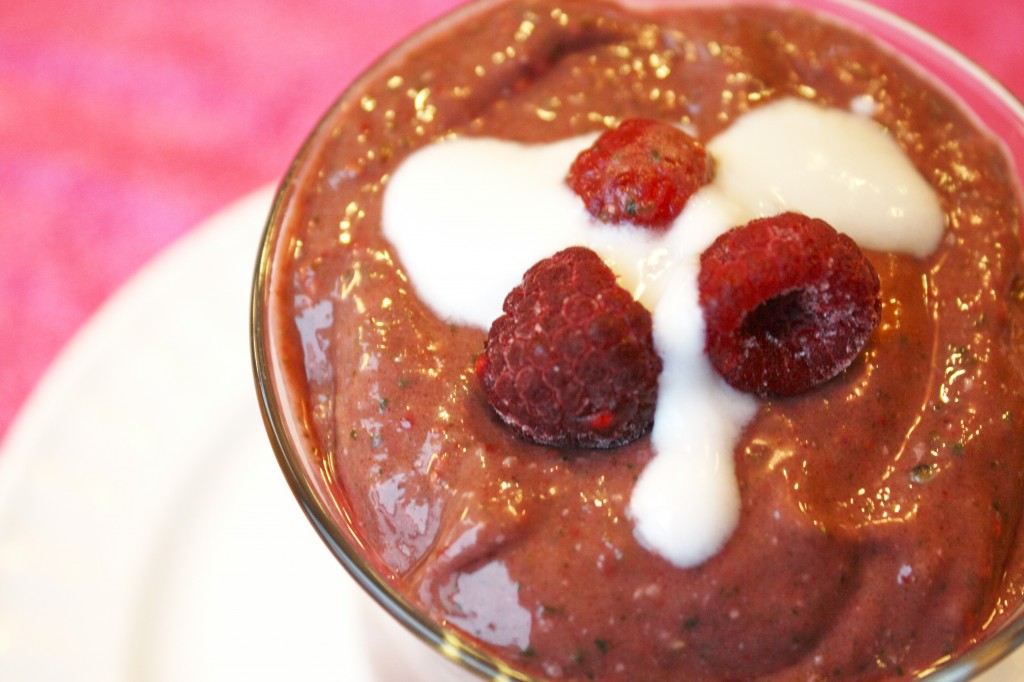 This recipe was shared on Monday Mania, Show Your Stuff, Fight Back Friday, Wellness Weekend, Pennywise Platter,  Whole Foods Wednesday, Gluten Free Wednesday, What's Cooking Wednesday, Fresh Bites Friday, Fight Back Friday, Foodie Friday,