These paleo cheese crackers are easy to make and with no grains, and with no strange ingredients, they are a wholesome snack! Gluten free cheese crackers are easy to make!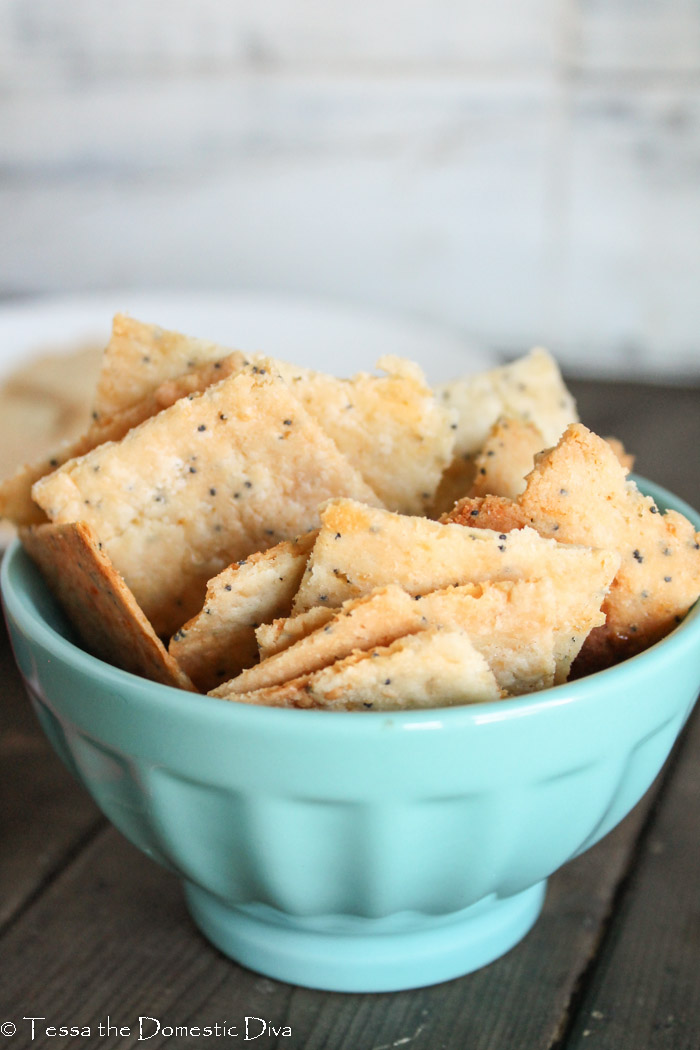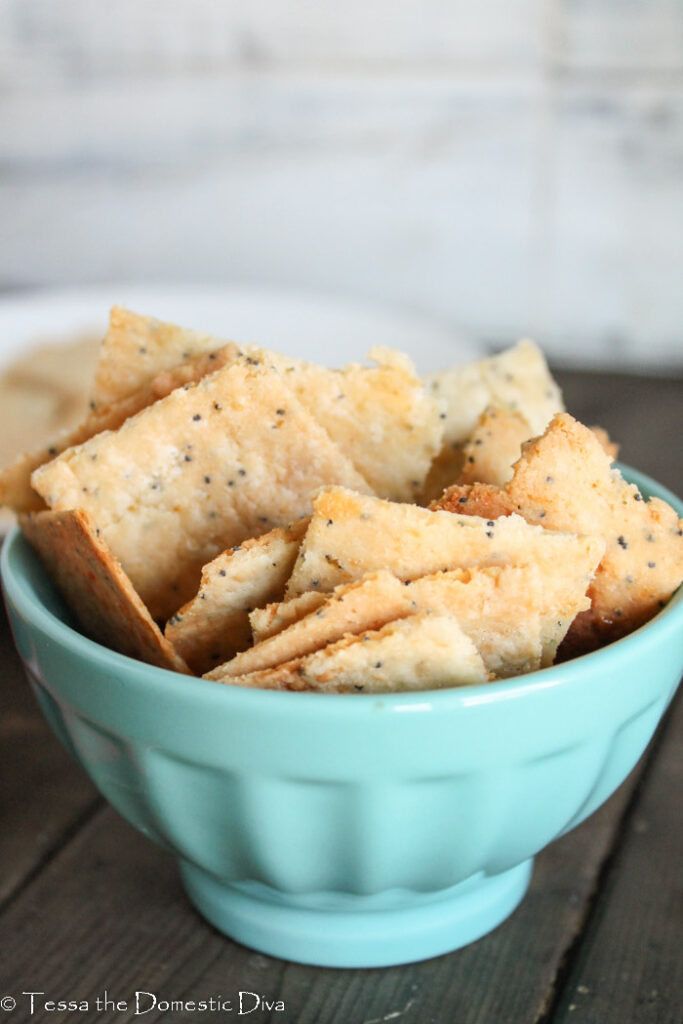 I remember the day when the thought of a making a cracker seemed like a job for professionals.
It wasn't until my son's food allergies that I ventured into making crackers at all (these gluten free crackers were my first foray and remind me of a 'wheat thin')! I wanted him to have safe crackers to eat along with everyone else.
Like everything in life, we are meant to learn from our circumstances. And while I doubt learning how to make crackers was the main plan…..learn I did!
It's surprising how easy these gluten free cheese crackers come together! And I now make crackers where I control the ingredients!!
This creation came about when I had a hankering for a sharp cheddary cracker.
We absolutely love my paleo pie crust recipe, so it was a perfect place to start. With a few minor modifications, voila! A perfectly cheesy, grain free cracker for snacking!

Gluten free cheese cracker variations
I always love to play with recipes and tweak them for interest. Here are a couple of ideas to get your creative juices flowing!
play with some spices! Smoked paprika, chili powder, garlic powder would be my first picks!
change the cheeses around or try a variety of cheese!
add in some of my favorite collagen to add a protein boost! I would add 1/2 cup. You can use code 'tessa10' to get 10% off any order.
Some flax meal would make a healthy addition. I would add 1/4 cup.
Pulse in some fully drained pickled jalapeños…make sure the bits are small. The moisture might effect the final crunchiness.
a tablespoon or two of poppy seeds or chia seeds would some crunch!

Additional wholesome snacks
Having wholesome snacks around the house always help in making good food choices! Here are some you could try!
Want to try a fun dip with these crunchy cracker, try this vegan pate!

Paleo Cheese Crackers Recipe:
If you try these yummy gluten free cheese crackers, be sure to come back and leave a comment and review below!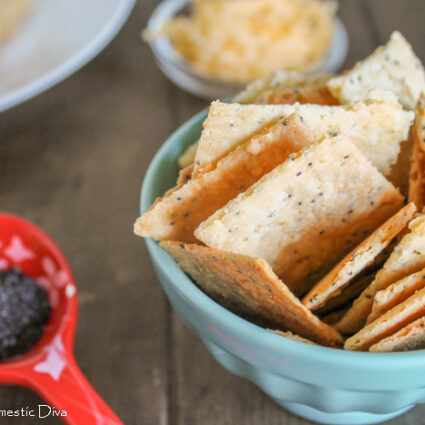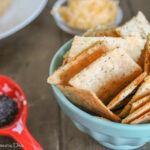 Crispy, crunchy crackers loaded with cheesy flavor...but nary a grain in site!
Ingredients
1

cup

almond flour

1

cup

tapioca flour

6

tablespoons

cold butter

or coconut oil

1/2

teaspoon

sea salt

1

large

egg

3-6

tablespoons

ice cold water

2

cups

sharp cheese

or 8 ounces any mix of aged cheeses. I like gruyere, aged cheddar, parmesan, etc.
Instructions
Preheat oven to 400 degrees.

In the bowl of a food processor, place all ingredients EXCEPT butter, egg, cheese, and water.

Pulse a few times to mix thoroughly.

Drop in the extra cold butter (frozen great!) chunks of butter. Lock on lid, pulsing until fat resembles pea size or smaller crumbles. Do not run so long that no visible chunks are left.

Pulse in the chosen cheese. Dairy free works too!

Now pulse in 3-6 tablespoons ICE water...just until the dough can be easily pressed together and hold.

Turn out onto a tapioca floured surface (or make your life easy and use a pie crust bag!, pictured above). Knead a couple times to gather into a cohesive ball. The dough should feel nice and cold. Don't handle it so much you warm it up and melt all the visible fat pieces (they're key to the flaky texture). Divide into two equal balls.

Flour baking mat or a piece of parchment paper. Roll out 1 dough ball to about an 1/8" thick, sprinkling the top with a touch of flour as needed so it does not stick to your rolling pin. Alternately, you can top with another piece or parchment, wax paper, or a baking mat and roll out that way, gently peeling off the top when you're done rolling.

Using a pizza cutter for ease (a knife will work too), cut the rolled dough into squares. You can carefully move each square to a cookie sheet OR do my preferred 'lazy' method. Bake the precut rectangle of dough for about 10-12 minutes, then remove from oven, re-cut if necessary, and break the partially cooked crackers apart, spreading them out a bit. Place back in oven for an addition 3-6 minutes until uniformly golden brown. Thickness of dough will effect the total cook time, so adjust if necessary. *

It's worth noting that the crackers do not fully crisp up until cool...so worry not.

Repeat with the second dough ball.

Crackers fully crisp up when fully cool. Store in an airtight container. Enjoy within a day or two, or place in freezer!
Recipe Notes
*because we are decidedly human, the outer edges of dough are often a bit thinner.  Therefore, these will crisp up an get golden first.  If they are just golden, but the rest of the crackers are not...go ahead and remove them and place the remaining ones back in the oven to continue to cook.  If you do not remove them, they may get extra cripsy....that's fine too...if they taste TOO toasty, consider them the sacrificial lambs and compost them!
Nutrition Facts
Amount Per Serving
Calories 327
Calories from Fat 225
% Daily Value*
Fat 25g38%
Cholesterol 75mg25%
Sodium 405mg18%
Potassium 36mg1%
Carbohydrates 16g5%
Protein 11g22%
Vitamin A 579IU12%
Calcium 239mg24%
Iron 1mg6%
* Percent Daily Values are based on a 2000 calorie diet.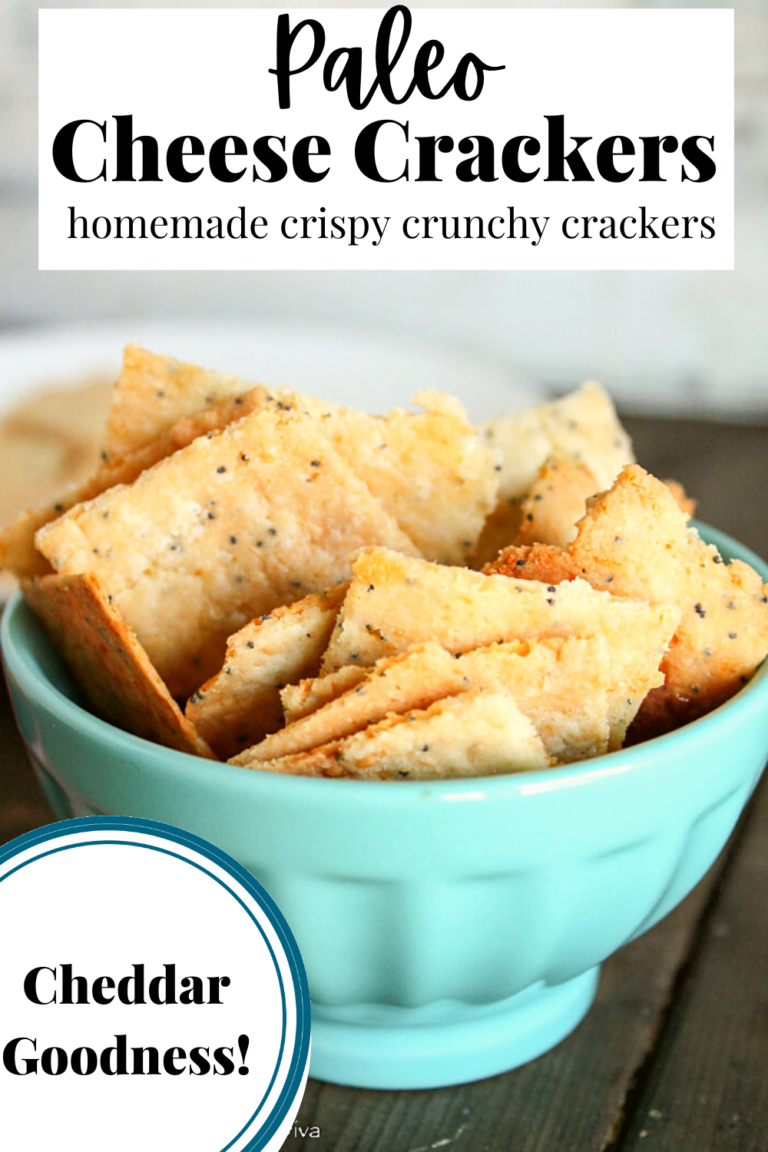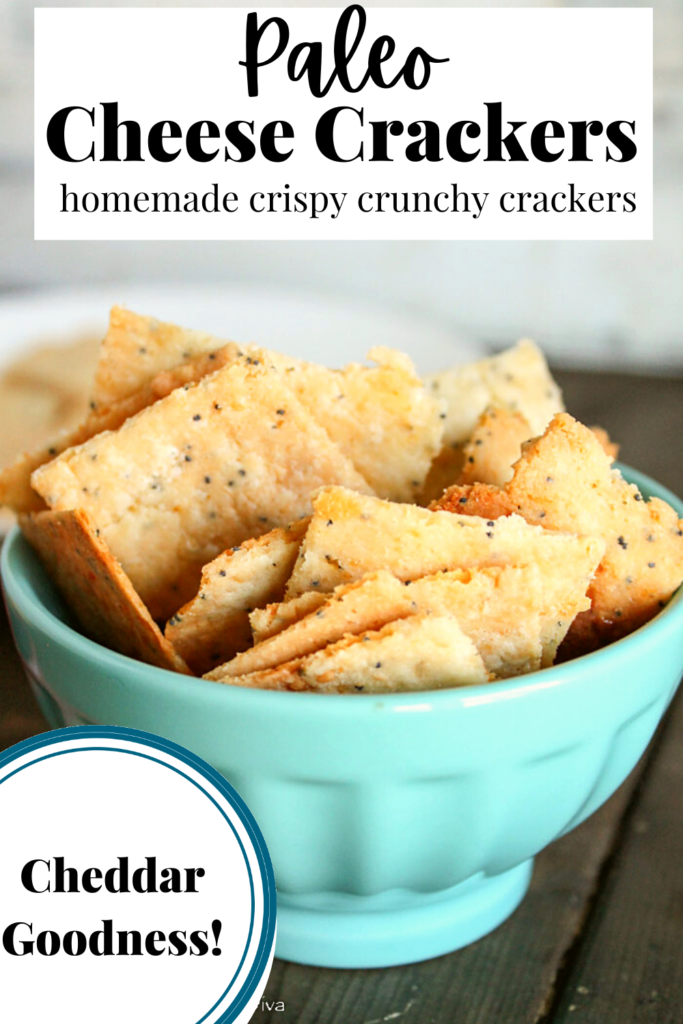 Any of the links in my posts may be affiliate links. If you click on them and make a purchase, I might make a commission. Your support is much appreciated and pays for the cost of running this free resource!